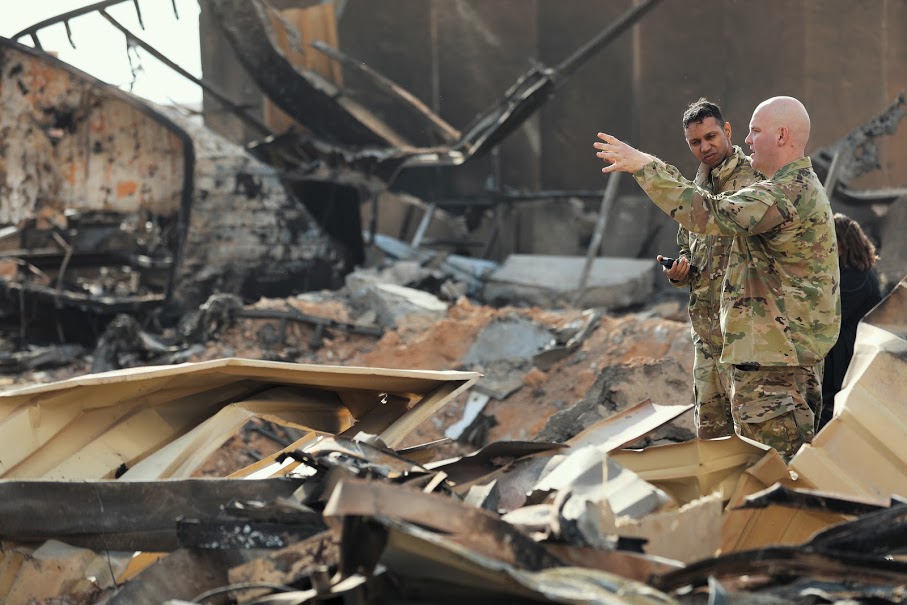 Ongoing Investigation – Iranian Missile Attack on U.S. Troops in Iraq
In January 2020, the Iranian Government's Islamic Revolutionary Guard Corps launched a missile attack on the Al Asad Air Base in Iraq in response to the U.S. killing of Qasem Soleimani, commander of the Quds Force ― a U.S.-designated terrorist group. U.S. service members who were wounded in the attack may qualify to seek compensation under a law aimed at punishing state sponsors of terror and making the victims whole.
The U.S. Anti-Terrorism Act give victims of international terrorism a path to sue in the civil courts. The suits have been brought against state sponsors of terrorism and the global banks that aid them.
Learn more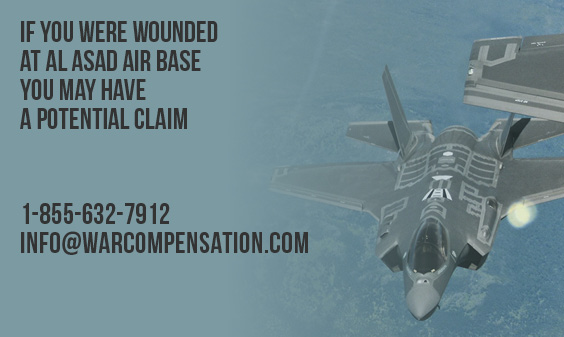 Cover Photo: Army Col. Myles B. Caggins III, Combined Joint Task Force Operation Inherent Resolve spokesperson, left, and Army Maj. Charlie Dietz, task force public affairs officer, walk through a missile impact site at Al Asad Air Base, Iraq, Jan. 13, 2020, following the attack by Iran. Photo by Army Spc. Derek Mustard / Defense.gov