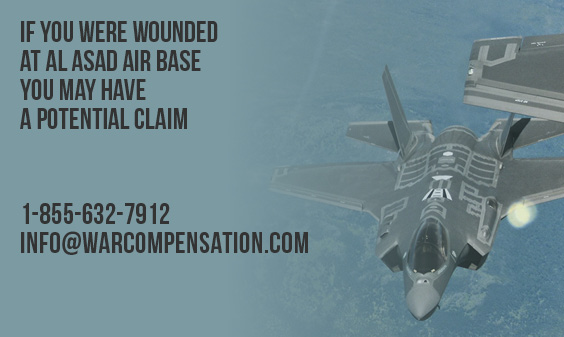 Traumatic Brain Injuries the 'Silent' Injury of War
Traumatic brain injuries are one of the most prevalent injuries affecting U.S. troops. Unfortunately, they have typically been treated differently than injuries that are primarily physical in nature, like shrapnel wounds or vision loss. They are not always obvious even to the victim. Adrenaline rush can cloud the initial symptoms. They are the "silent" injuries of war.
More than 100 U.S. service members at Al Asad Air Base were diagnosed with traumatic brain injuries, the Pentagon said in February 2020, and the number being treated for TBI was rising. Officials said symptoms of TBI from the attack might not become obvious for a year or two.